iPhone X 4013 error happens whenever an update or restore process is not completed successfully. For example, if the USB cable is accidentally disconnected during the update process or a software bug will prevent the update from being carried out correctly or a hardware problem with the motherboard.
What is Error 4013 on iPhone X?
iPhone X error 4013, also called the 4013 iTunes error. A hardware-related problem with the motherboard usually causes it. However, it is mainly due to a malfunctioning USB port or USB cable or the NAND chip on the motherboard. For example, suppose there is a connection error, which means that your iPhone X and iTunes have difficulty communicating with each other. This prohibits iPhone X or any other iPhone model from being restored or updated by iTunes. On iPhone X, when you experience a 4013 error, you get the notice "You can not restore the iPhone." This is because there has been an unknown error (4013).
Other reasons for the iPhone X problem 4013 could include less memory space and outdated iTunes, including a failed cable or port. The good news, though, is you can solve that issue with easy fixes. Read more about fixing an iPhone X error 4013.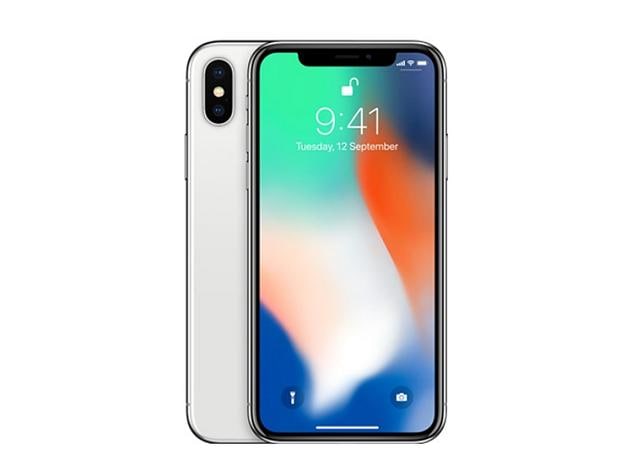 Methods to repair error 4013 on iPhone X.
If the 4013 error occurs during iTunes restoration or update of the iPhone X, you can use the UltFone iOS System Repair utility. This tool is powerful enough to fix several problems and difficulties linked to iOS, including the iPhone X 4013. It doesn't require iTunes to upgrade or restore your iOS with this program. Rather, it can rectify the error and restore or update your iOS without loss of data.
Follow the following step-by-step instructions to learn how to solve iPhone X issue 4013 using UltFone iOS System Repair.
Step 1
Use the appropriate USB cable and plug your iPhone into your computer. Then, run UltFone iOS System Repair and click the 'Start' button on the main interface.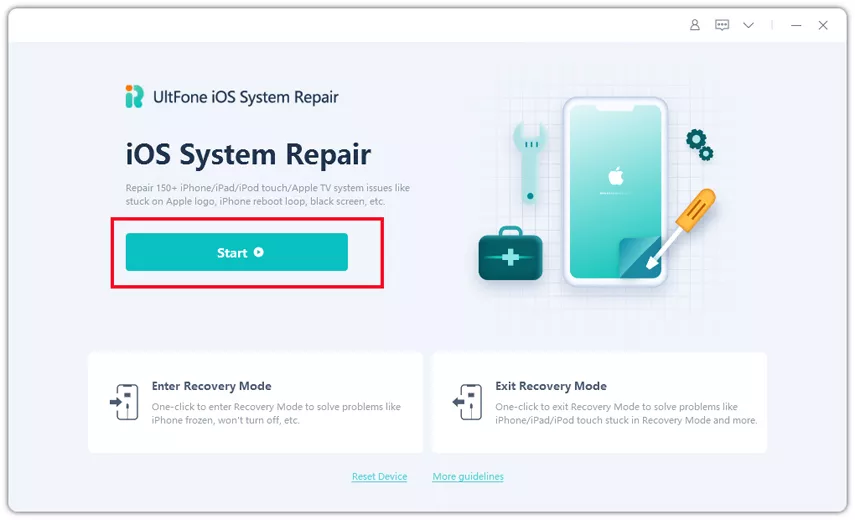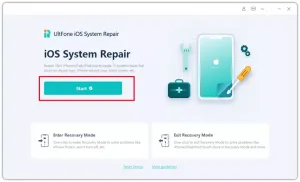 Image source
Step 2
Then select the "Standard Repair" mode on the next screen and click the Standard Repair button. This repair is not going to delete your files.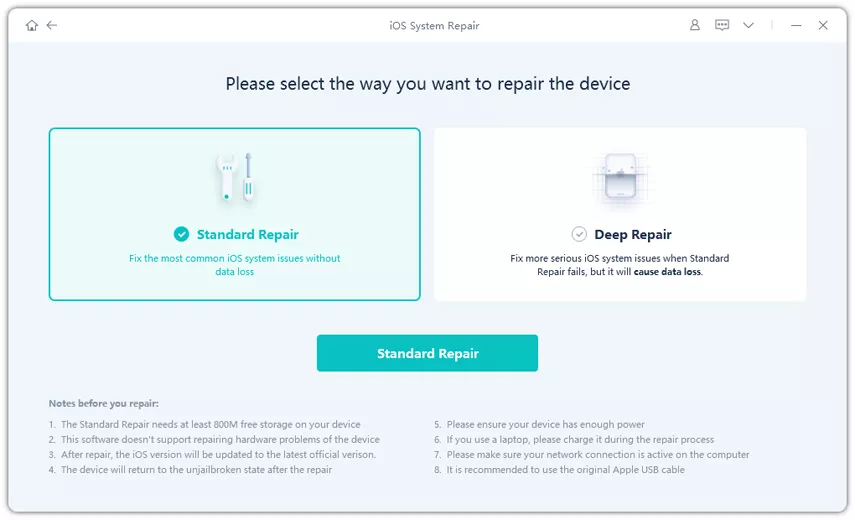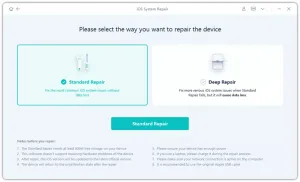 Image Source
Step 3
You need to get the recommended firmware package for your device before restoring your iPhone to resolve the 4013 error.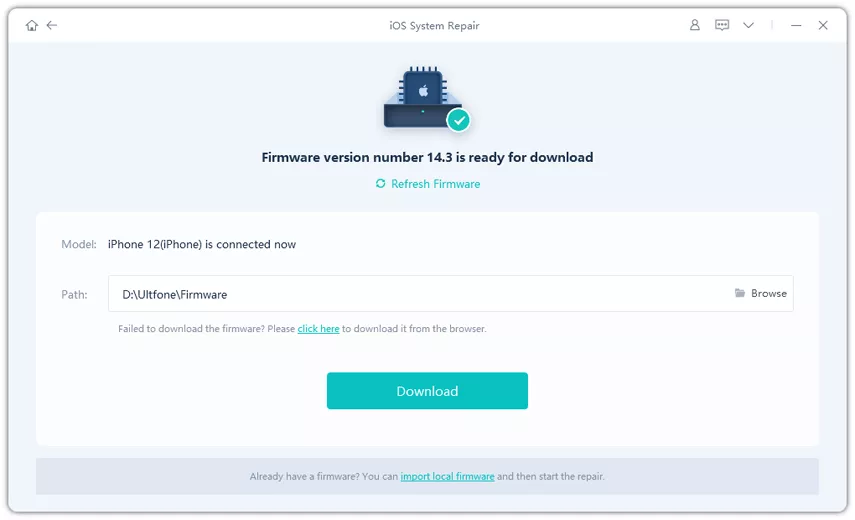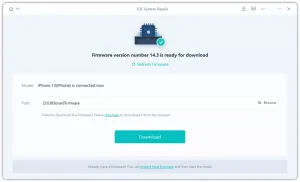 Image Source
Step 4
Once you have downloaded the firmware package, click on the "Start Standard Repair" button and let the software repair your error.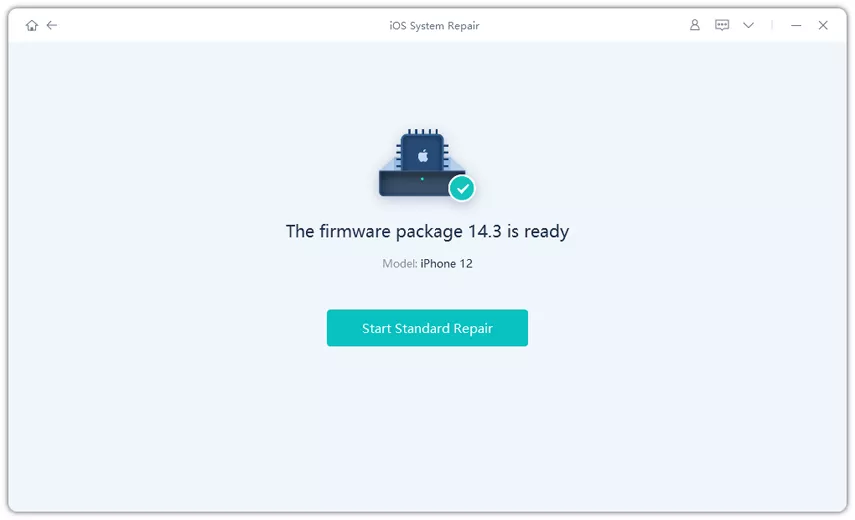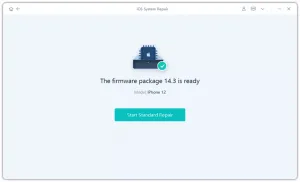 Image Source
Method 2: By Force Restarting Your iPhone X
If iTunes does not help update the latest version, you can attempt to force the reboot to fix the 4013 restoration error on the iPhone X. In fact, force restarting is the most important and common way of fixing several iOS-related problems.
How do you force your iPhone X to restart?
Step 1
Press the Volume Up button quickly and release.
Step 2
Press the Down Volume button quickly and release it.
Step 3
Press the Side button and hold it down until the Apple Logo appears.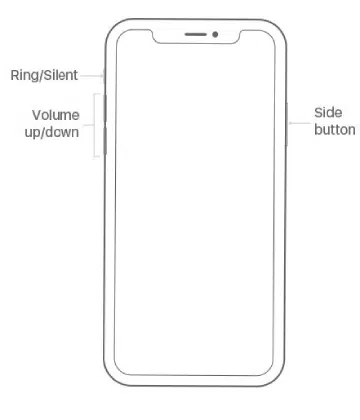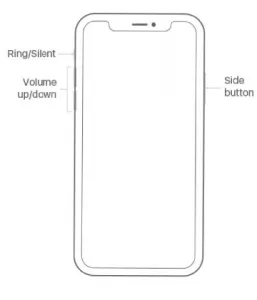 Image Source
Method 3: Change Your iPhone X USB Cable and check the ports.
After trying the above methods, the iPhone X does not repair error 4013; the problem may be related to the hardware. We suggest that you check to check the connection of your iPhone, USB cable, and the computer USB ports. It could occur because of the communication problem between your iPhone the iTunes on your computer. You can try with a different USB cable and plug it into a different USB port. Make sure you also utilize the USB cord from Apple and the charging ports are clean.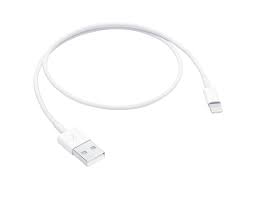 Method 4: Make Sure there is Sufficient Storage on Your iPhone X
The problem can arise because your iPhone X has low storage capacity. We suggest that you check whether or not your device has sufficient storage. If no, try making room for the 4013 fix error in iPhone X restoration. To remove this from your device, you can remove unnecessary apps and data.
Method 5: Reset Your iPhone X via Factory Reset
You can attempt to reset the iPhone X iTunes 4013 factory on your iPhone to fix the error. However, we advise you to create a backup of all your key files before moving forward, as this procedure deletes everything from the device.
This is how to reset your iPhone X factory:
Step 1
Open "Settings" on your iPhone X.
Step 2
Go to "General">" Reset">" Erase All Content and Settings."
Step 3
Enter your passcode if asked and click on "Erase iPhone."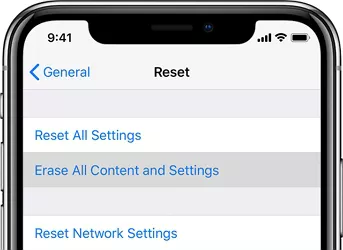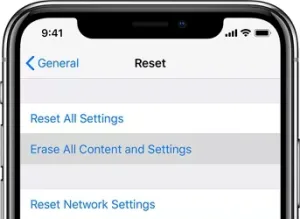 Image Source
Method 6: Recovery Mode Restore
The last option we urge you to do is to restore your iPhone in recoverable mode with iTunes if you have tried everything described above but still get an error. The restoration mode is beneficial for fixing iOS problems and errors.
Here's how to fix iPhone X error 4013 by restore Recovery Mode:
Step 1
Open iTunes and connect your gadget through a digital cable to your computer.
Step 2
In recovery mode, follow the instructions below to access your iPhone X:
Hold the Volume Up button quickly and release it.
Press the Volume Down button quickly and release it.
Press the side button and hold it till you get the recovery mode screen.
Step 3
When your device is detected in recovery mode by iTunes, an option to recover the device is required. To fix the error, click "Restore."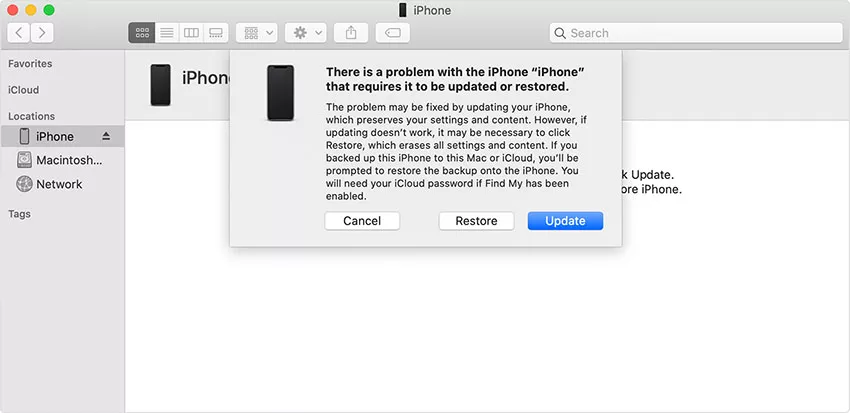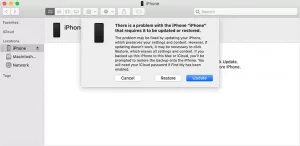 Image Source
Method 7: Install the latest iTunes version
As stated before, an outdated iTunes version could cause this error, and it will likely fix the problem if you only upgrade your iTunes to the latest version.
Here is the installation on Mac of the latest iTunes version:
First, open your Mac's "App Store."
On top of the window, click on the "Updates" tab.
You can download and install any updates relating to iTunes directly.
Here you may install iTunes on Windows for the latest version:
Open iTunes
Select "Help"> "Update Check" from the menu bar.
Follow the instructions for the latest version of iTunes.
If you have downloaded iTunes from Microsoft, you will automatically install a new version of iTunes.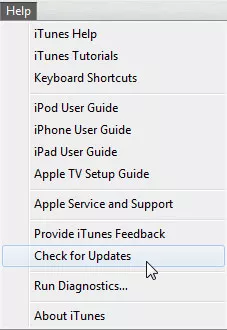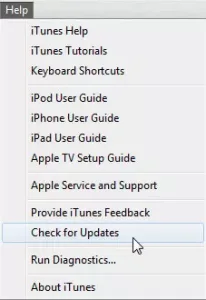 Image Source
If you are still unable to fix iPhone Error 4013 with all the above solutions, then it is time to contact CelMetro. You can visit any CelMetro Apple Service Center in Dubai. You could have a serious problem with the motherboard, which only professional technicians with the appropriate skills, training, and repair techniques can solve the problem.
Conclusion
So now you know what an iPhone 4013 error is and why it happens. You also know how to fix it yourself in all the numerous techniques. However, because iPhone error 4013 is unknown, it is difficult to get a strong diagnosis, so you would need to take a lot of testing and errors, which might also endanger data loss. Hence, we suggest you bring your device to the professionals.