Imagine a scenario where you have bought an expensive cell phone, then drop it by accident. In your mind, you are hoping the accident didn't cause too much damage to the device. When you collect your cell phone, you realize it is on, but the screen has cracked. Unfortunately, you cannot repair the phone or take it to the nearest repair shop because that would violate the company's warrant regulations. Sounds familiar, right? That's exactly what many customers experience with major tech companies like Apple. Now let's look at the right-to-repair and understand how it affects major tech companies. 
What is the Right to Repair?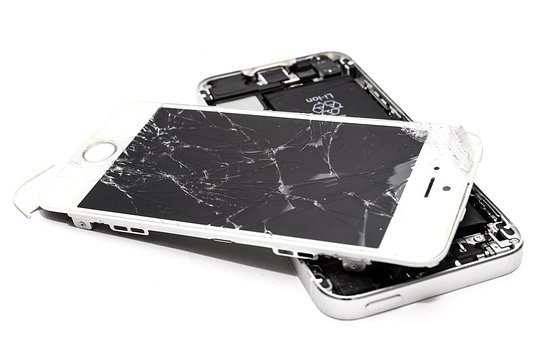 The idea behind the right to repair is quite simple. If you own something, you should be able to repair it whenever it breaks down. Or, you can take it to the repair shop of your choice and get it fixed.
In the U.S., some of the states allow their customers to repair anything they buy. The states include; Florida, Massachusetts, Maryland, New New York, Oregon, South Carolina, Jersey, Delaware, Montana, Nebraska, Oklahoma, New Hampshire, Vermont, and Washington. But, problems arise when the companies deny the parts or the information to do so. As a result, some activists have created the Repair Association to solve the issue.
The association aims to support the right-to-repair policy objectives for all products and all industries as well. Some objectives have a legal background, while others don't. Those objectives include:
Ensure all necessary information is available to customers
Tech companies should give all buyers access to schematics, manuals, and software updates. Also, software licenses should grant access to support options and should clarify the details of that sale.
Provide all parts and tools required to repair
Manufacturers should give all buyers, and third-party service providers access to necessary parts and diagnostic tools if need be.
Make a device easy to unlock
The policy gives customers the power to unlock and modify any electronic device to install custom software. With the custom software, the customer can enjoy the following features;.
Flexibility
Compatibility.

 

Easy to Operate.
Return on Investment.

 

Security Concerns.
Long-term Risks.

 

Improved Software Support.
Design a device so that the owner can repair it
Tech companies can make this possible by giving out repair options to third parties.
You can find the first two policies in most right-to-repair legislative proposals. Although policy numbers 3 and 4 are difficult to enforce, some laws, like Digital Millennium Copyright Act, allow customers to "jailbreak" almost every device. 
With this jailbreaking exemption, customers can run their devices in custom software. This means that even if the manufacturer abandons the device, its lifetime functionality will extend. 
Although the modifications might be legal, they are difficult to execute. Most manufacturers ensure the device updates itself to avoid jail-breaking. 
Impact of Right to Repair to Apple and Third parties
It was obvious major tech companies would revoke the "right to repair" policy from the beginning. Most of them aim to monopolize the tech space to increase their revenue and expand in market capitalization. 
According to reports, Joe Biden has already signed the order, but Apple doesn't seem to like the move. The company has rallied against the right to repair in the U.S., and customers have also accused it of using older batteries to slow iPhones down. 
Apple stated that third-party repairs could lower the quality of its products and make devices susceptible to hacking. 
Answering concerns about the use of old batteries, Apple stated that the battery warning sign is a safety feature. It works by alerting users if their phone's replacement battery has not arrived from the authorized Apple repair center. Like the recent addition of battery warnings, this warning happens even if you swap a genuine Apple screen from one phone to another. To avoid the warning, you have to have a genuine Apple display installed by a certified Apple technician, independent or otherwise. The warning doesn't seem to affect operation—other than the loss of True Tone, which occurs with any display swap not performed by Apple or using specialty chip programming tools.
Impact on the Customer
The right to repair will be the biggest relief to buyers. Let me explain. Take iPhone 12 as an example of a device that gives third-party repairers a hard time. 
Apple has made it harder for third-party repairers to fix iPhone 12, increasing customers' reliance on its services. Additionally, Apple has increased repair charges for this device by more than 40%, compared to iPhone 11. 
According to reports, repairs out-of-warranty for iPhone 12's screen, Apple charges more than A$359 and while battery replacement costs A$109. However, if you go to a third-party repair, they could make some of your iPhone 12's features useless.
Impact on the Environment
According to experts, an average Australian home has 6.7 electronic devices. These devices include personal computers, televisions, tablets, laptops, and smartphones. Meaning if repair opportunities continue to decrease, the environmental burden will increase.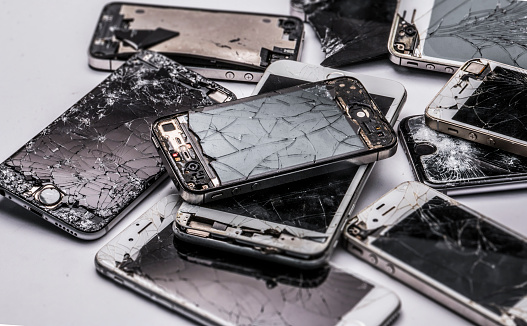 Besides, if needed parts are missing during the repair, the buyer will have to buy another gadget. As a result, we will get more electronic waste as more customers continue to dispose of their unfunctional devices.
In another report, Apple and Samsung had announced they will stop shipping chargers with their phones to reduce e-waste disposal. Yet they have ignored the environmental damage that could arise from decreased repair services. 
Final Thoughts
As seen from the information above, many customers are supporting the bill. However, major tech companies are yet to comply. Many buyers feel that the right to repair legislation has to gather pace to reach more people globally. If not, these tech giants will continue to monopolize the electronics industry. More customers will have to either follow the manufacturer's demands or throw their devices away.
The act will also help the major tech companies reduce the workload. Although the way events are unfolding, tech companies will likely take a long time following the new directive on a global scale.