The global pandemic because of COVID-19 has shut down countless educational institutions across the globe. According to the UNESCO stats, more than 1.3 billion learners are still out of classrooms even after the reopening of the institutions. With this sudden shift, learning methods have changed dramatically, and people are opting for home learning. Many studies show that home learning adoption is a permanent change that will continue to persist.  
What will be the Future of Home Learning?
Many experts and researchers expected that the rapid and unplanned change to home learning would probably result in a poor user experience. But the studies and evidence suggest otherwise. An ERIC (Educational Resource Information Center) study states that not only educational institutions but also parents have adapted technology very quickly in these challenging times. Based on stats and new findings, it's expected that the integration and use of information technology in home learning will accelerate further. It's just a matter of time that technology will become an integral part of education eventually.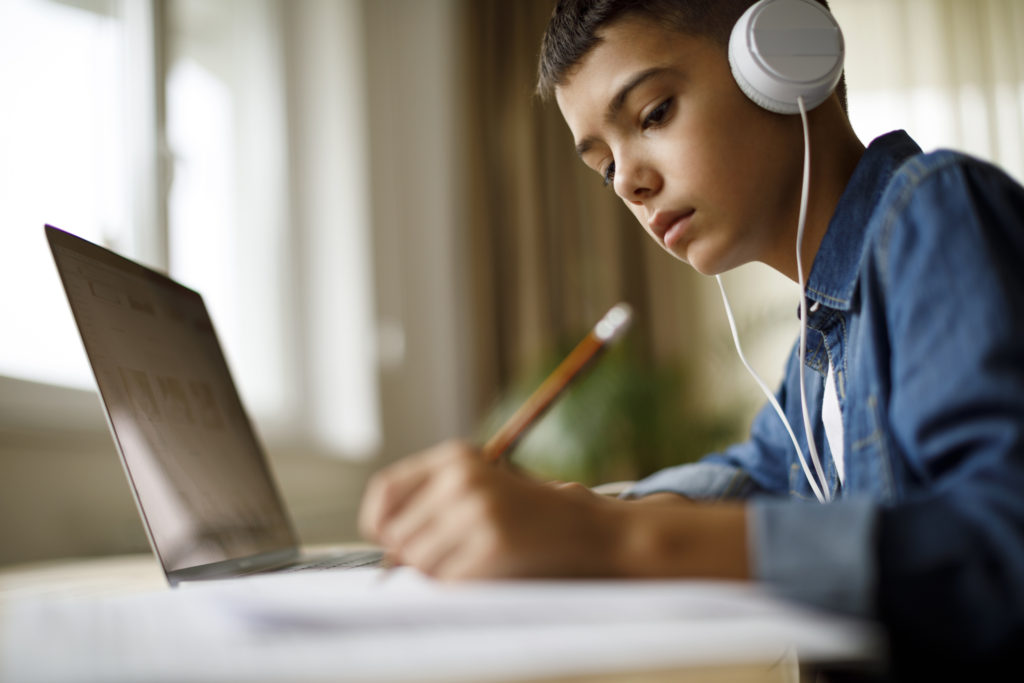 Best Strategies for Home Learning During Pandemic
Learning is an ongoing process, and now it's possible to learn almost everything at home, thanks to technology and devices like iPads. All you need is the right mindset and self-motivation. You can use the following strategies to create an efficient learning environment at your home for effective learning.
Set up Your Dedicated Study Zone
Disturbance and distractions are two of the biggest challenges that most students face while learning from home. That's why it's important to dedicate a particular area of your home to stay focused. First, of course, you need to make sure that the area you choose has decent internet connectivity. It should also be comfortable and free of clutter to ensure uninterrupted learning. You can also use motivational quotes to decorate your study zone for the extra push.
Plan Your Day
Having a routine by planning your day can help you greatly to become a disciplined and consistent home learner. Therefore, consider making a comprehensive timetable for each day. You can allocate different hours for different purposes such as revisions, practice, and exploring new lessons. Creating a timetable is one thing, but you also need to ensure that you stick to it. You can also opt for online lectures that will help you to set your learning routine. It'll allow you to utilize your time most effectively.
Strengthen Up Your Concepts by Taking Challenges
Keep in mind that the time you spend in your study zone is your personal time. It's the best way to master challenging and complicated topics, strengthen your fundamentals, and revisit old lessons. If you're in an online class, then don't hesitate to accept difficulties and ask questions. You can easily find tons of educational videos and written content online to help you understand different topics. Find the related material that explains the complex concepts in an engaging and easy-to-understand manner to boost your learning.
Keep Socializing
Socializing is an essential aspect of institutional learning. Not only does it allow you to have fun, but it also teaches you a lot about human psychology and more. That's why it's important not to miss out on this aspect while learning from home. You can connect and reach out to other students as well as staff to socialize. Not only will it help you to maintain a sense of belongingness, but it'll also improve your learning. Consider using the online system provided by your institution and post your queries and thoughts on discussion boards regularly. Moreover, don't forget to answer questions and respond to posts from other students. You can also set up informal meetings using online communication portals such as Skype and Zoom.
Watch as Many Videos as Possible
According to the Enliten Management Group Study, our brain processes visuals about 60 thousand times faster than text. Moreover, watching videos and learning from them is also much more engaging than reading as well. Therefore, you can find applications and online portals that offer interesting videos with animated content. Not only do these videos keep you engaged, but they also explain topics and concepts in a fun way that you can understand faster and retain for a longer period of time. Therefore, investing your time to find related videos is worthwhile while learning from home.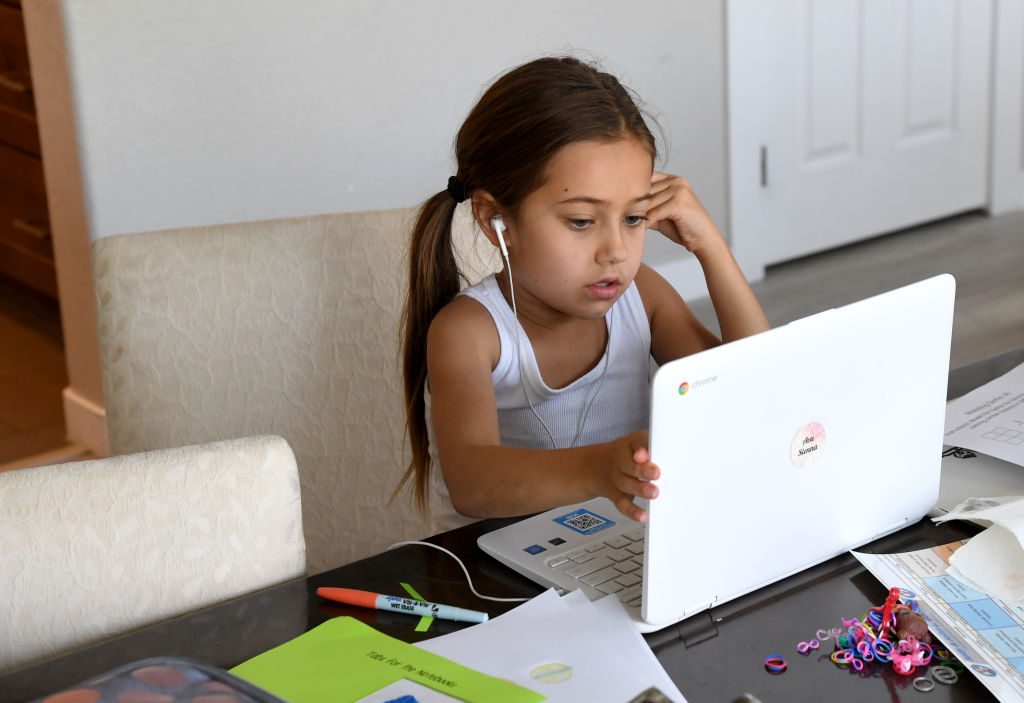 Reach Out for Help
It's important to note that not all people can afford a decent laptop with a good internet connection. Many students only use smartphones and mobile data to access online lectures. Moreover, they can also access physical resources such as computer labs and libraries in these difficult times. If you're one of those, then consider contacting your institution for help. Many universities and schools are putting effort into creating responsive content that students can access from mobile easily. 
On the other hand, if you have access to the required equipment, then consider reaching out to your fellow students who don't have such privileges in your free time. Helping them not only will provide you with a sense of fulfillment, but it'll also help you to revise and strengthen up your concepts.
Don't Forget to Relax
Another great benefit of going to your educational institution is that it allows you to participate in extracurricular activities. But it's not possible while learning from home. You can plan off-screen activities to spend fun and healthy time with your family. Because of the workload and new challenges of e-learning, it is not easy to find time to spend with family. But home learning provides you with this opportunity, and you can utilize it for bonding. You can organize family charades tournaments, card games, or even chess that will entertain everyone. 
Final Words
It's a very challenging time for students as well as for teachers and parents. COVID-19 has undoubtedly paused many life activities, but your learning must not have the same fate. Fortunately, you can utilize the power of technology that has made home learning possible. We hope this guide will help you to make the most out of your time indoors. 
References:
https://eric.ed.gov/?id=EJ1259928
https://www.iste.org/explore/learning-during-covid-19/10-strategies-online-learning-during-coronavirus-outbreak
https://www.theguardian.com/education/2020/mar/26/how-to-study-at-home-during-coronavirus-by-online-students-and-tutors
https://www.indiatoday.in/education-today/featurephilia/story/6-ways-to-ace-learning-from-home-during-covid-19-lockdown-1682162-2020-05-26
https://www.weforum.org/agenda/2020/04/coronavirus-education-global-covid19-online-digital-learning/
https://www.povertyactionlab.org/project/learning-home-during-pandemic-experiences-parents-and-teachers
https://englishlive.ef.com/blog/study-tips/why-is-online-learning-so-important-during-coronavirus/
https://www.childrenandscreens.com/media/press-releases/covid-19-and-at-home-learning/
https://en.unesco.org/news/13-billion-learners-are-still-affected-school-university-closures-educational-institutions
https://www.shiftelearning.com/blog/bid/350326/studies-confirm-the-power-of-visuals-in-elearning